Holi is celebrated in parts of India during the month of march. It's a true festivity of colours. Holi celebrations start with a Holika bonfire on the night before Holi where people gather, sing and dance. The next morning is free for all carnival of colours, where everyone plays, chases and colours each other with dry powder and coloured water, with some carrying water guns and coloured water-filled balloons for their water fight. Anyone and everyone is fair game, friend or stranger, rich or poor, man or woman, children and elders. The frolic and fight with colours occurs in the open streets, open parks, outside temples and buildings. Groups carry drums and musical instruments, go from place to place, sing and dance. People move and visit family, friends and foes, first play with colours on each other, laugh and chit-chat, then share Holi delicacies, food and drinks. In the evening, after sobering up, people dress up, visit friends and family.

I enjoy photographing and documenting these festivals. Holi, is special in a way because of the rich colours. The festival is celebrated in few parts of Chennai. It gets bigger in Sowcarpet. The narrow streets and multi-storied houses are a perfect setting for Holi. One would find children smudging colours at each other, people irrespective of their age group exchanging smiles and wishes. Occasionally there would be that person neatly dressed and wants to avoid the colours and celebrations. :P. Families prepare well in advance for the day with water balloons and water guns loaded and ready to go. Ladies in some homes camouflage in the balconies to throw the coloured water.

Here are some of the frames from a photowalk with Chennai Weekend Clickers (CWC). CWC is a group of passionate photographer who come-together for the love of photography. Follow their flickr groups to be part of weekend photography walks.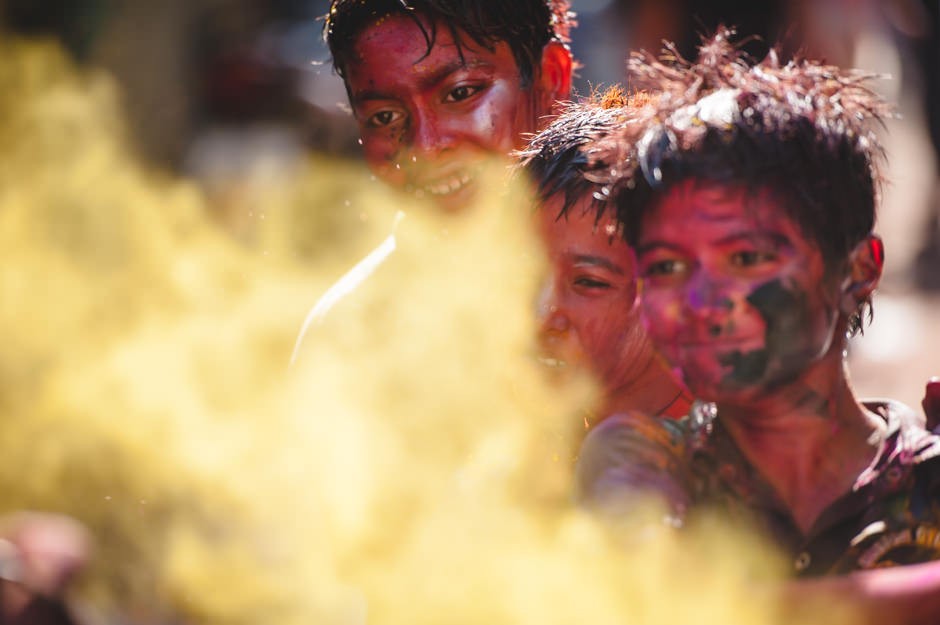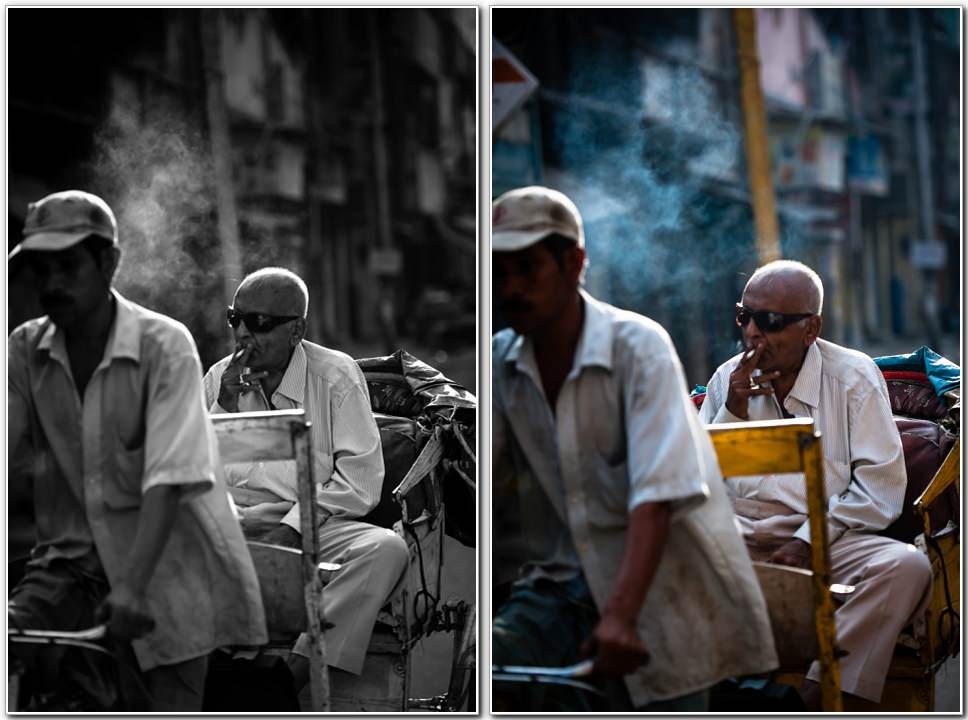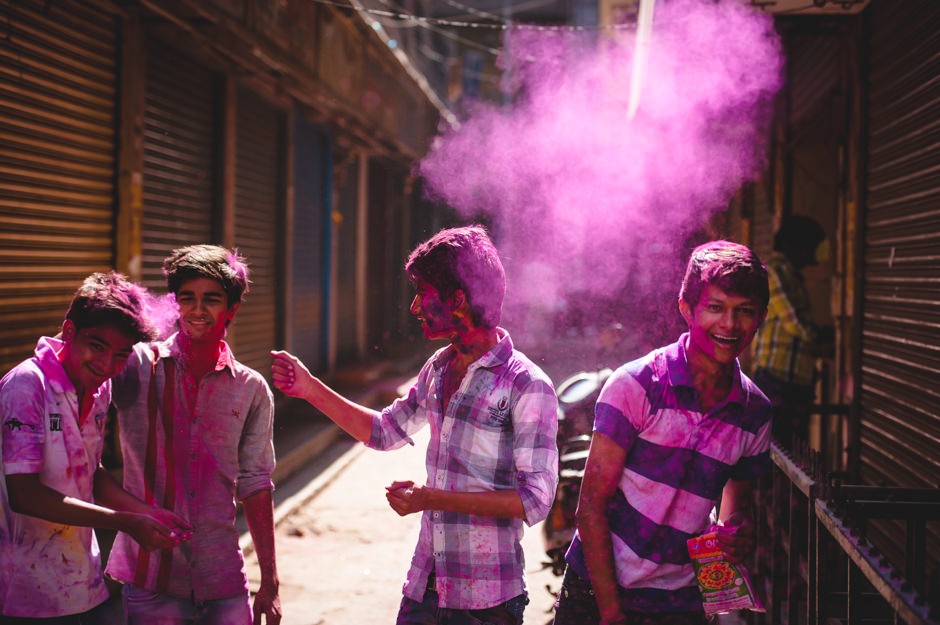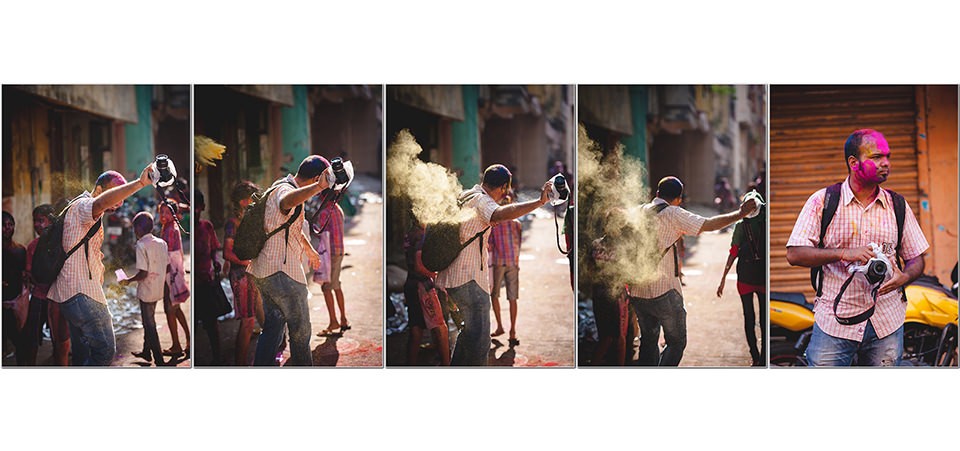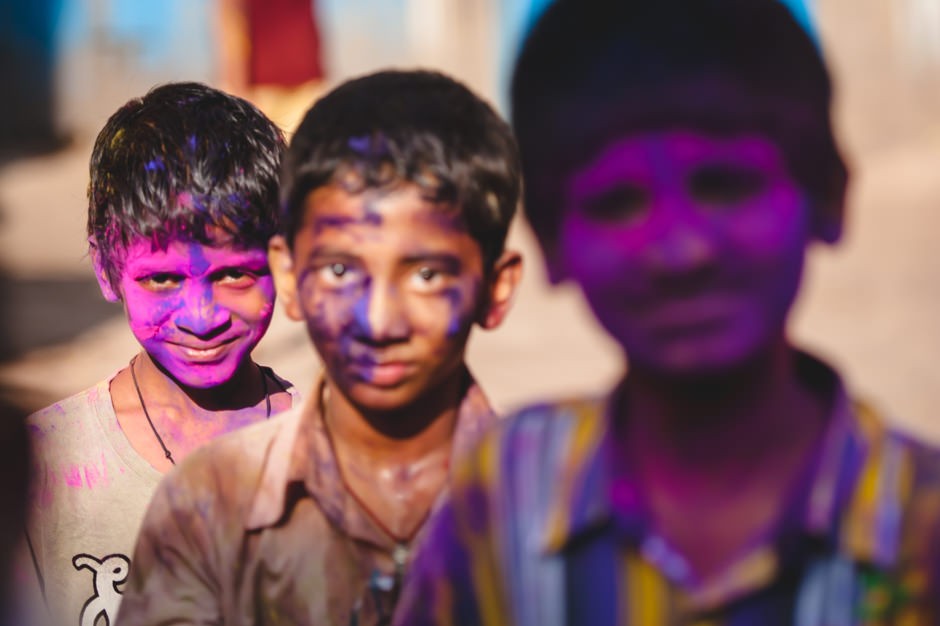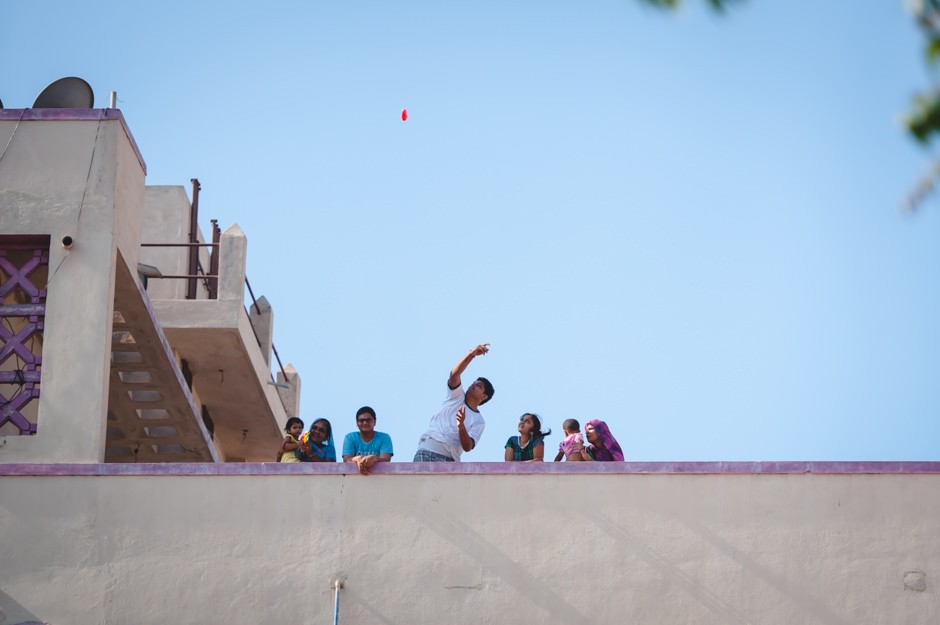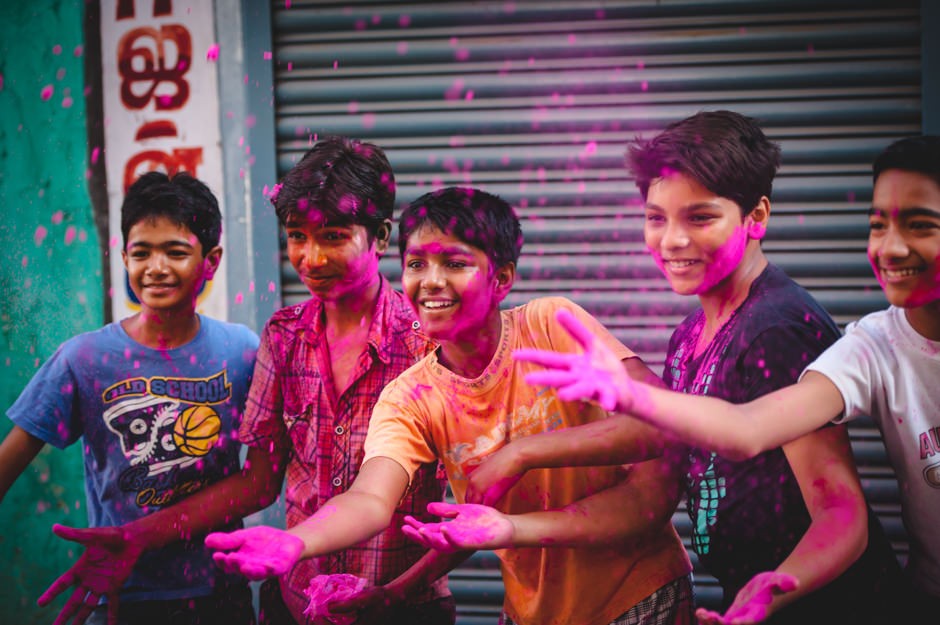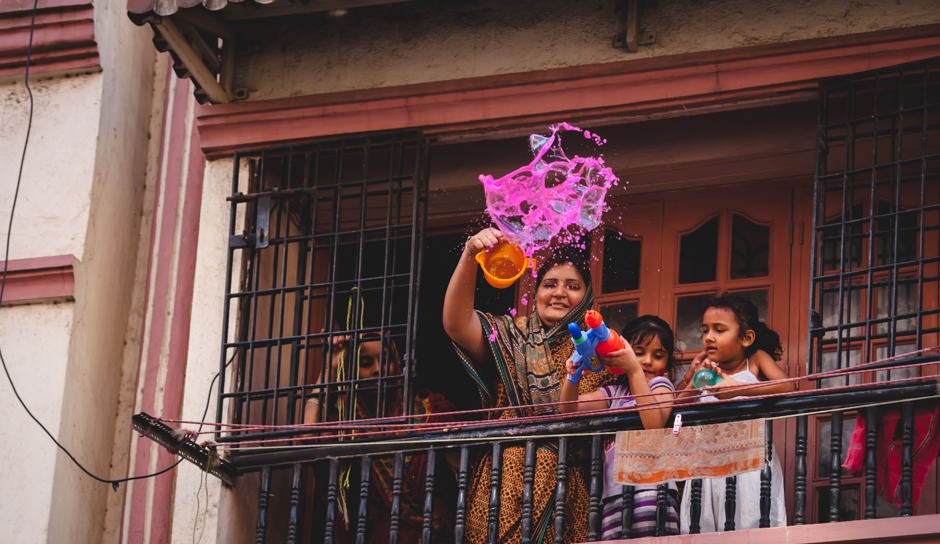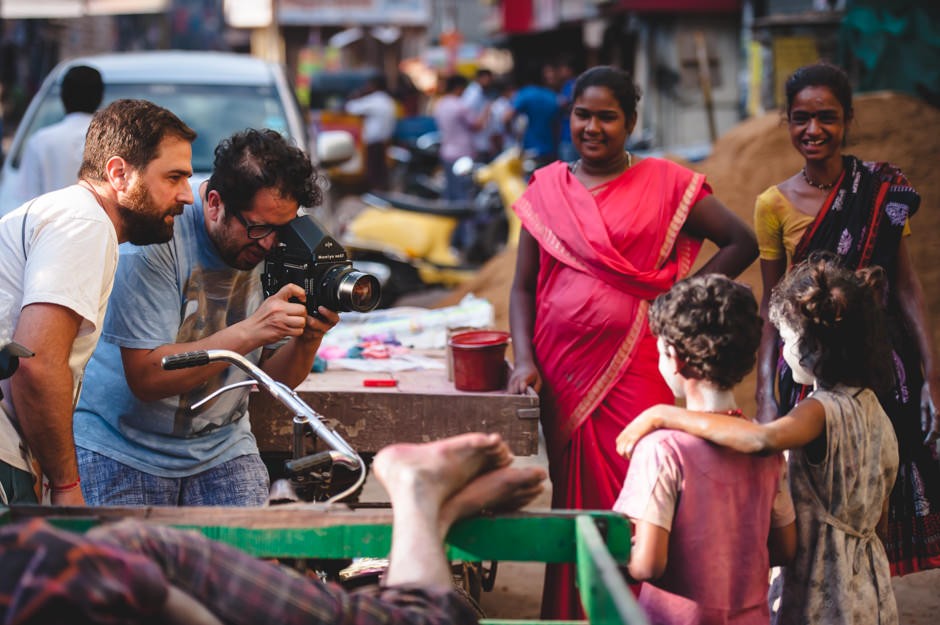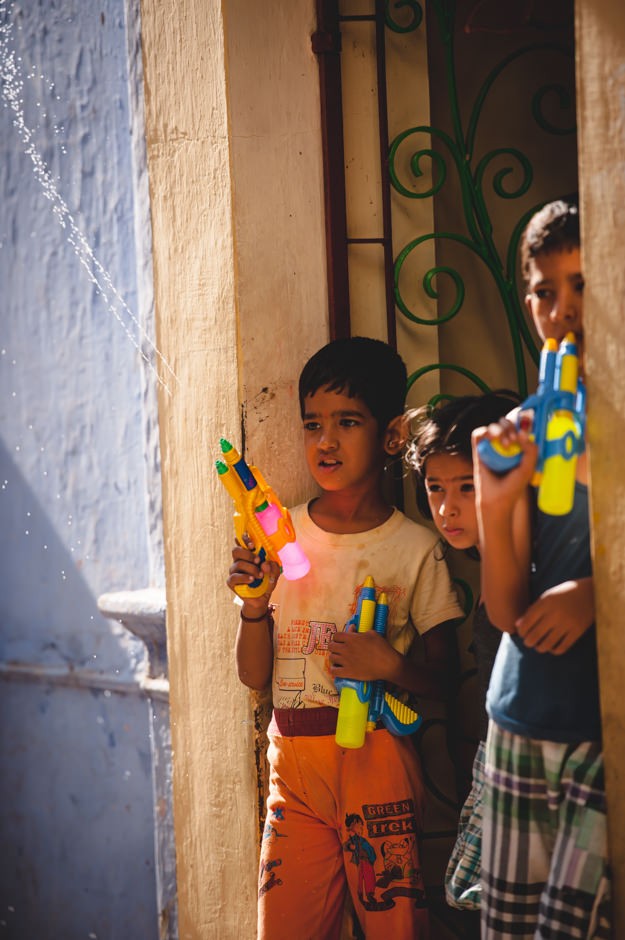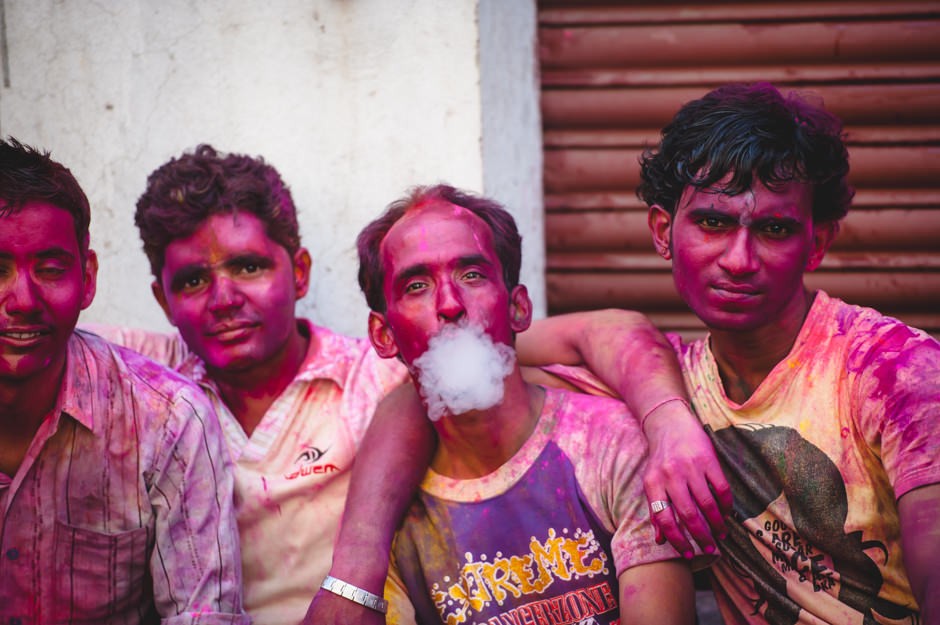 Tip: Important thumb rule for a photographer is to protect their gear, from the color powder and water. I would suggest to carry a good rain cover or a polythene bag to cover your gear. Be aware of your surrounding, you can be surprised from any direction.