Kaasi Yathra - last chance of bachelorhood. During the traditional tamil brahmin wedding, the bride groom sets of to his bramachariyam (aka bachelorhood) and decides to go away. But the bride's father stop him, convinces him to take his Daughters hand in marriage and bring the groom back.
In the modern day wedding, the groom sets off to leave the mandapam, followed by all the mela thalam. Brides father meets the groom and brings him back. Usually filled with lots of laughter and teasing. After accepting brides father's words the groom waits to see the bride to be. When the family and friends walk the bride to the groom. The first look is such a beautiful moment.

Here is a little Kaasi yathra story from @harinishreedhar and @sridhar.venkatesan wedding moments.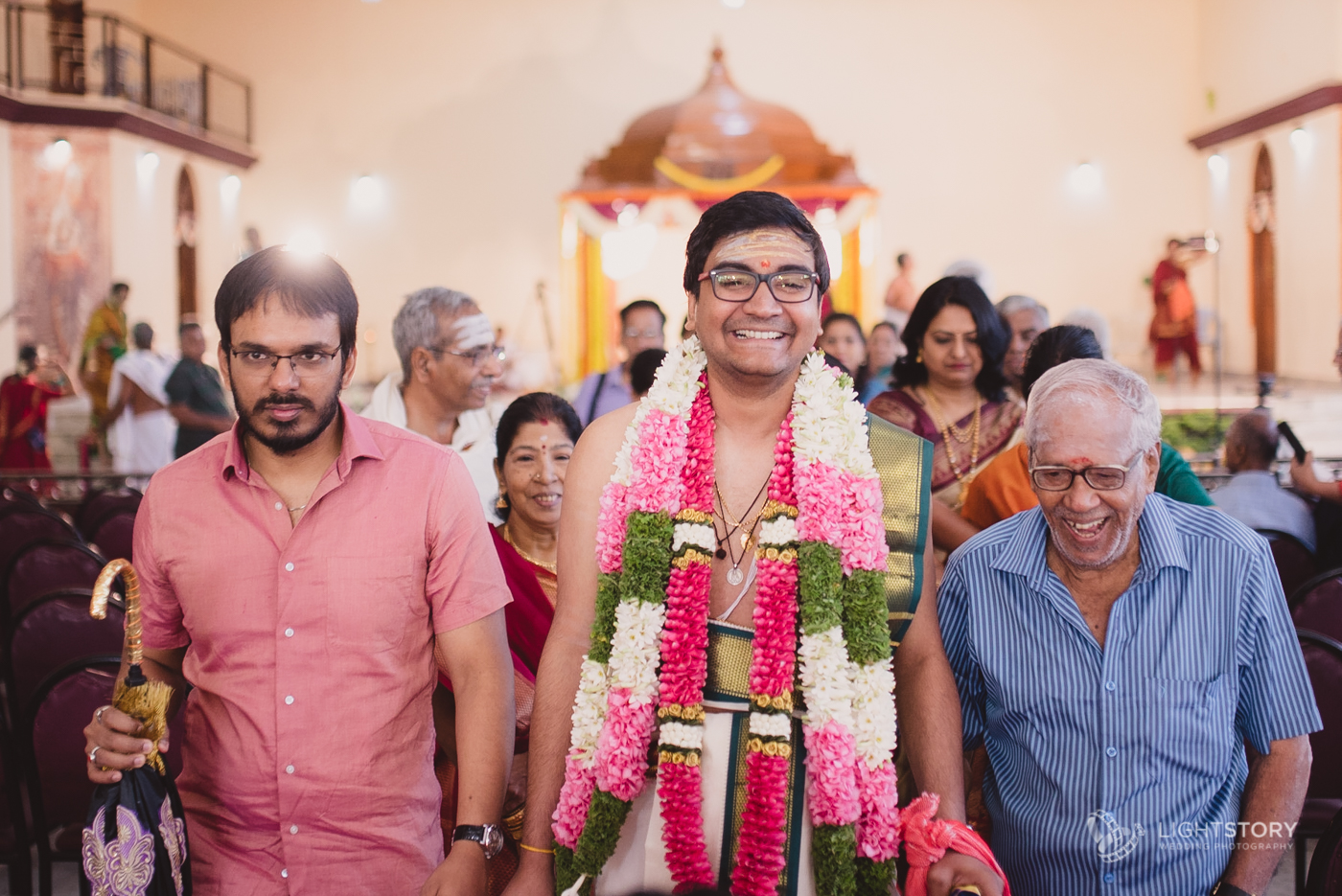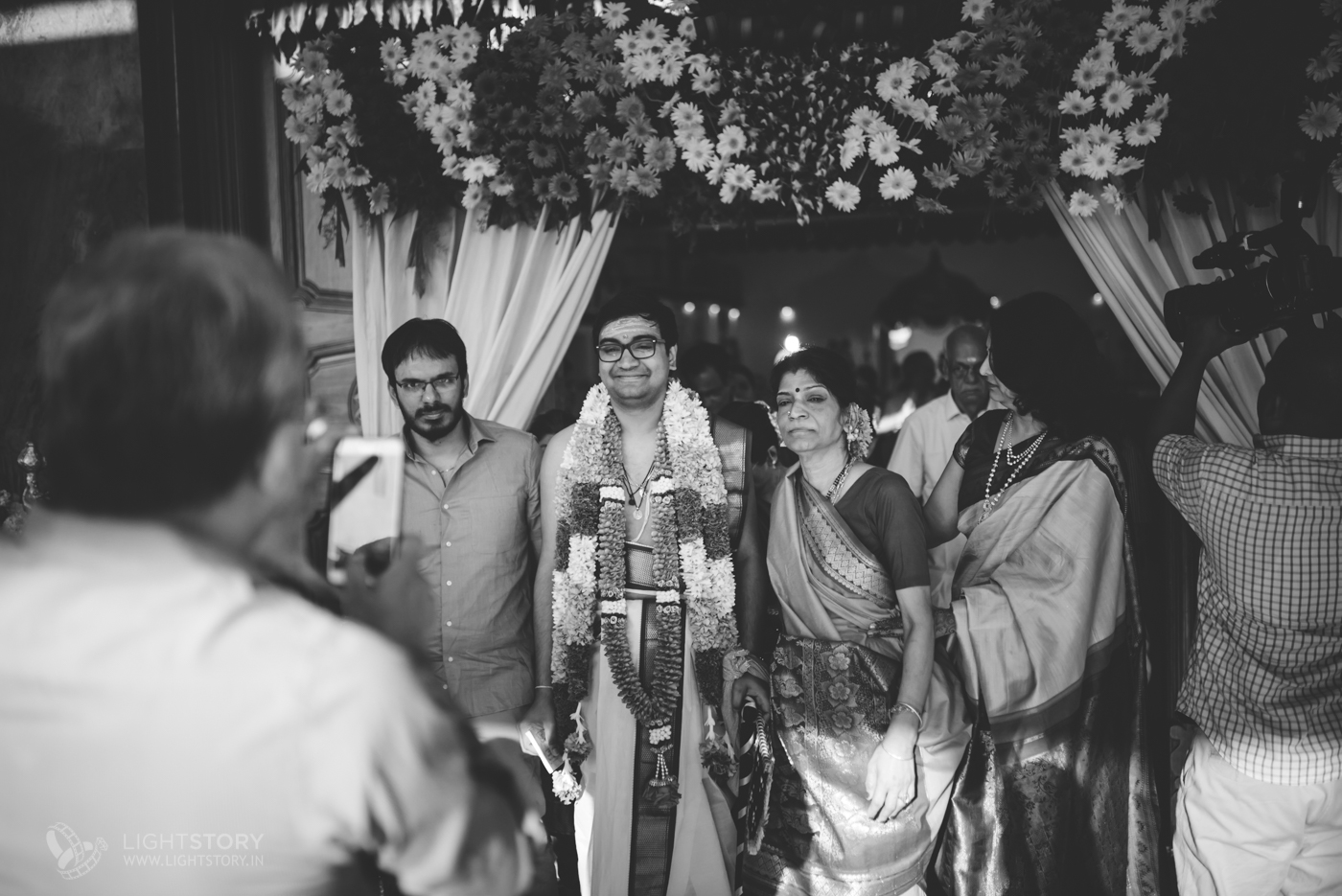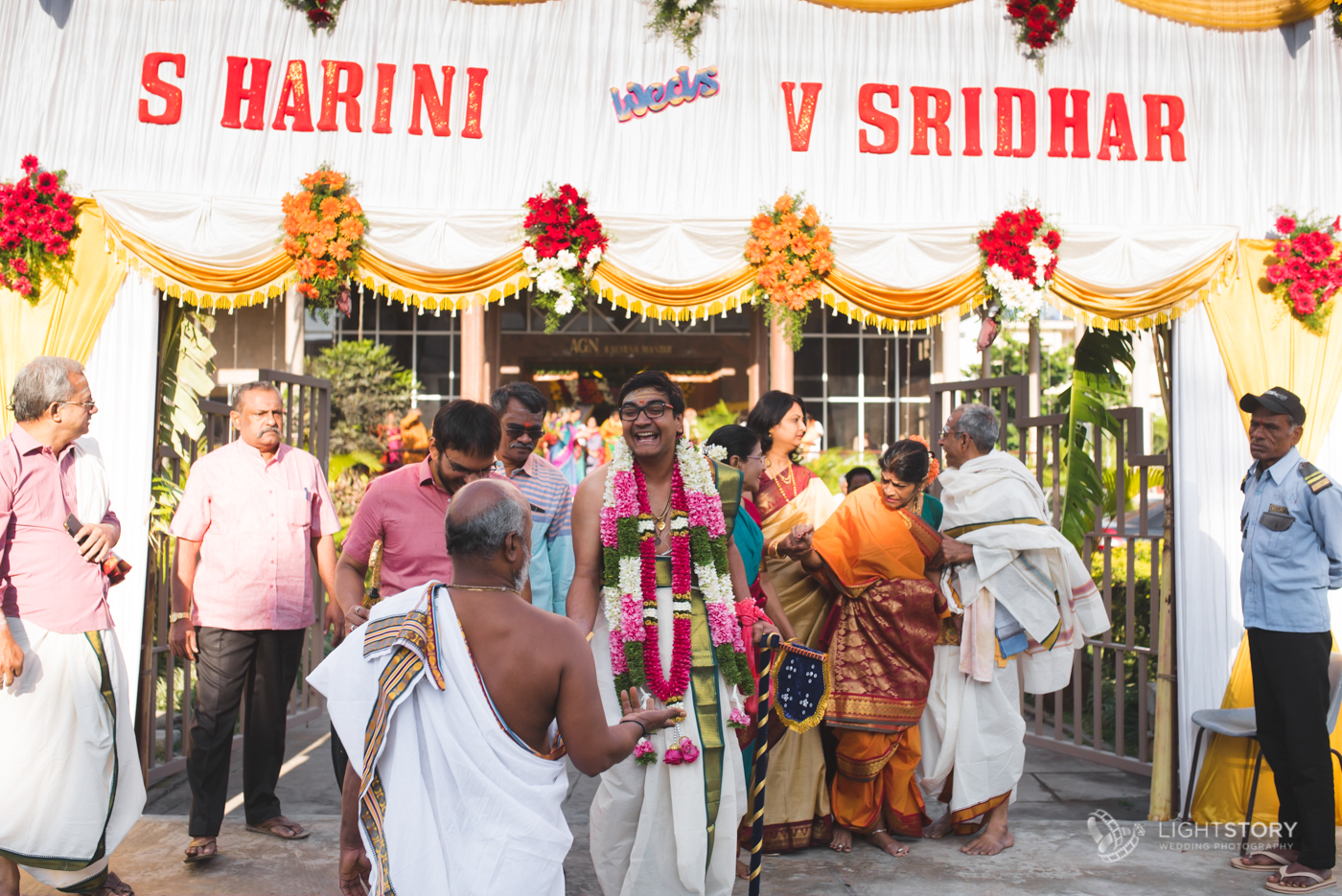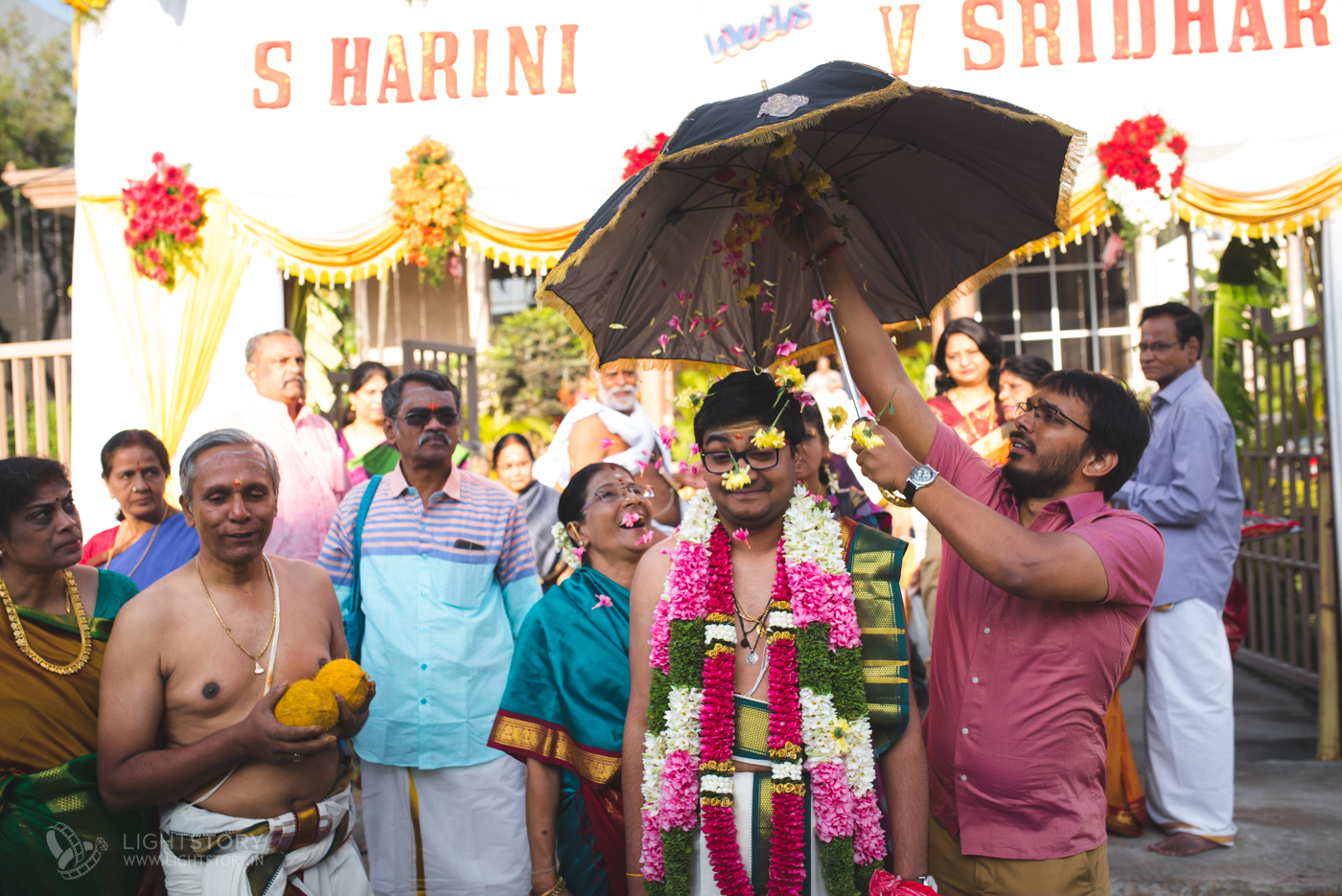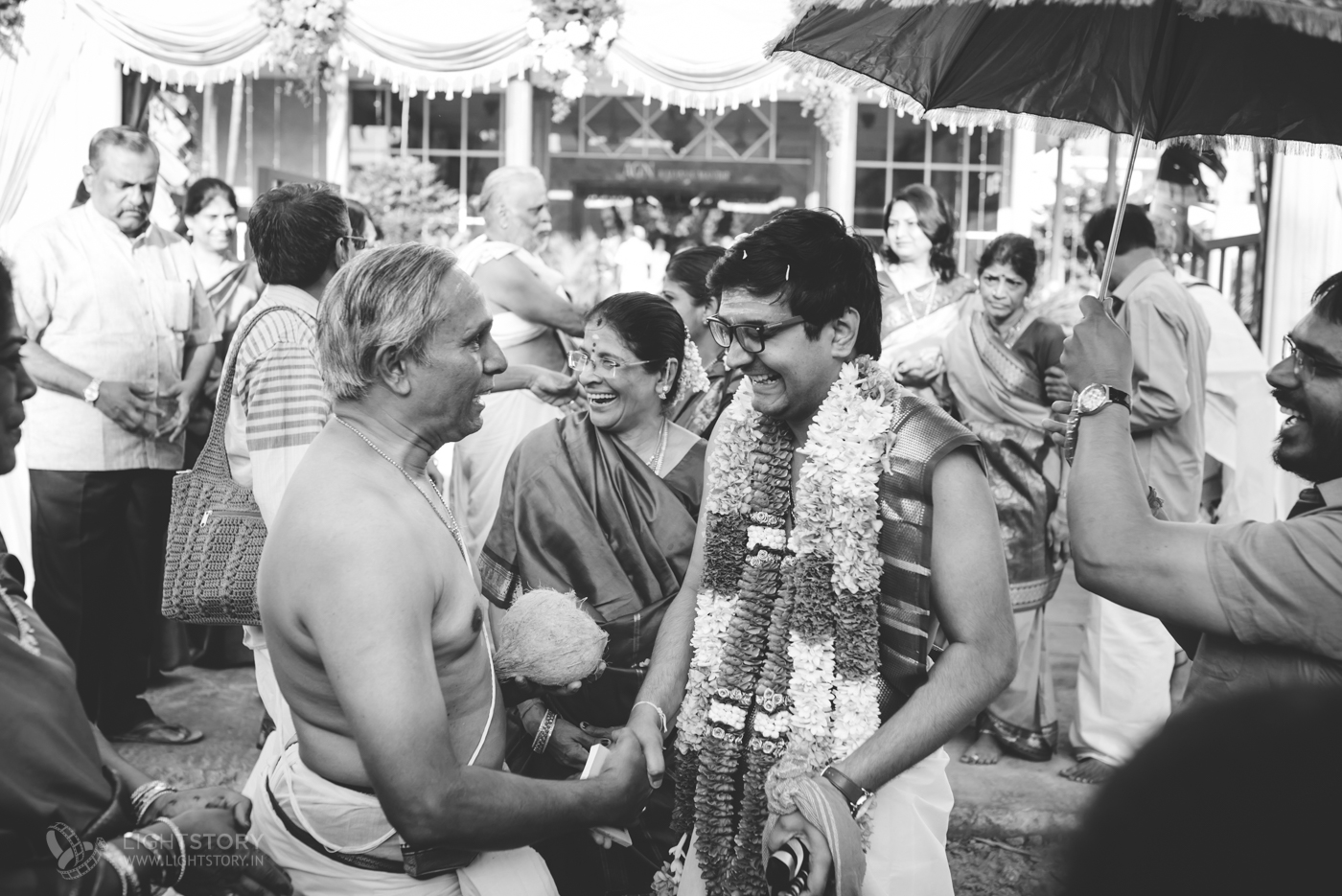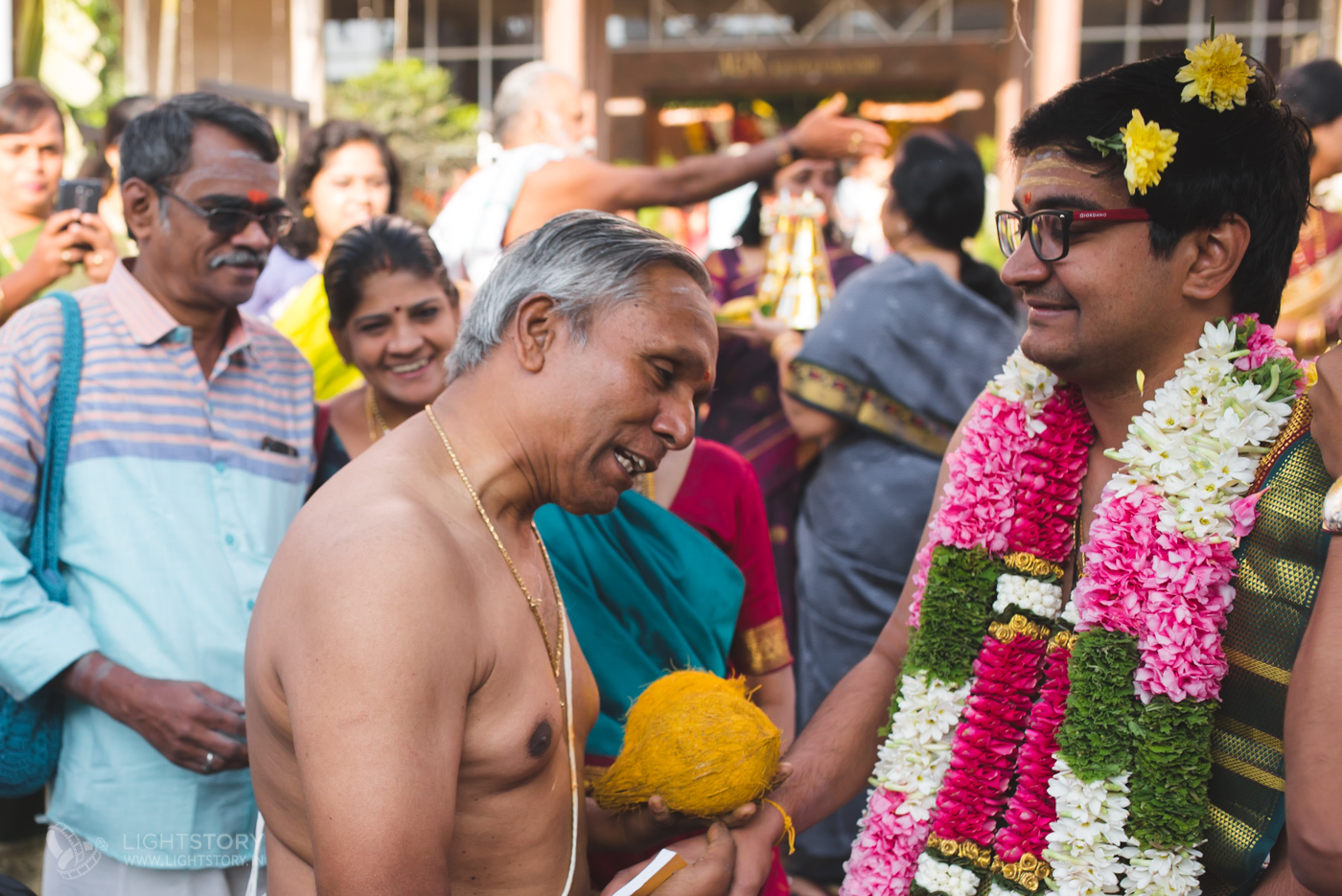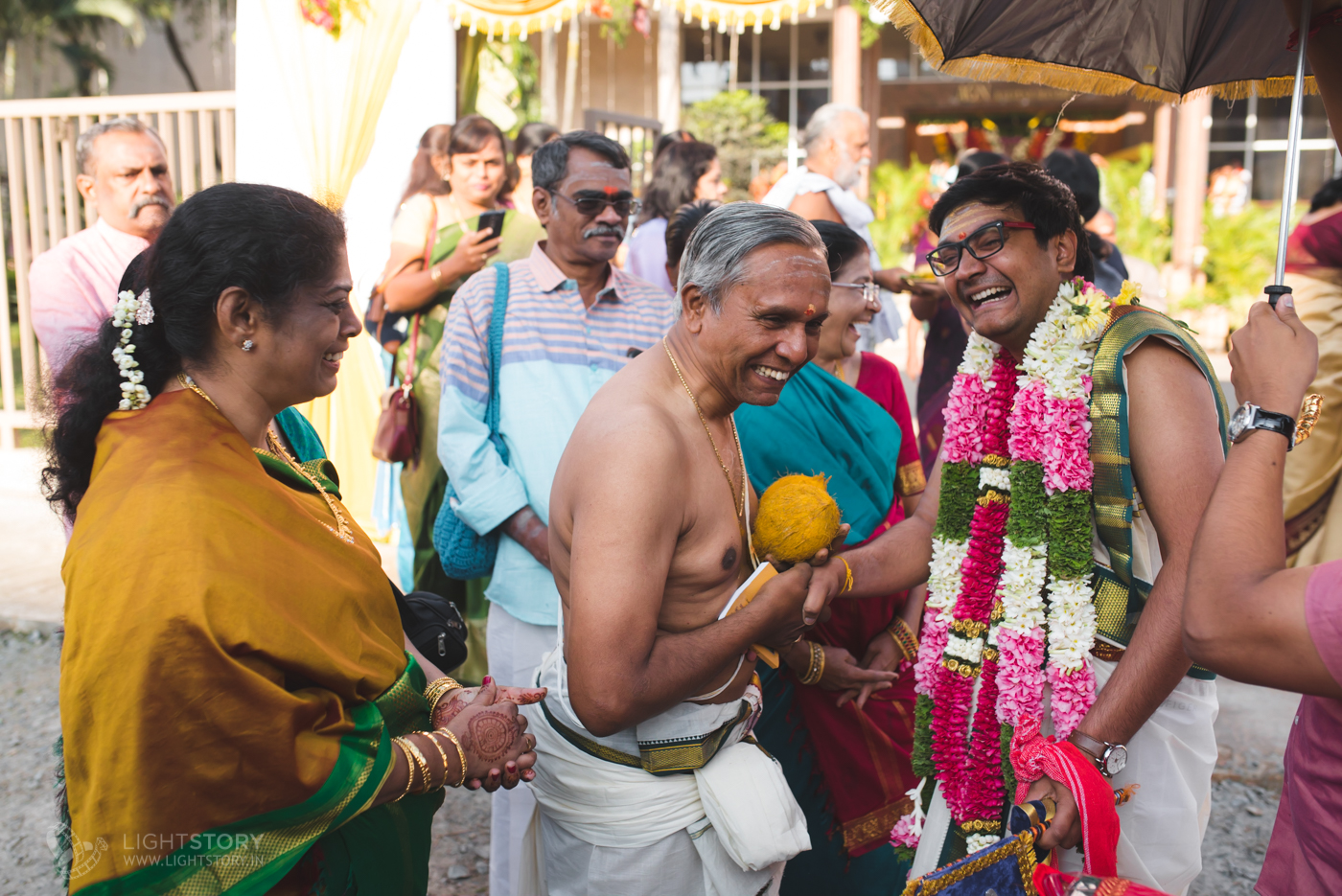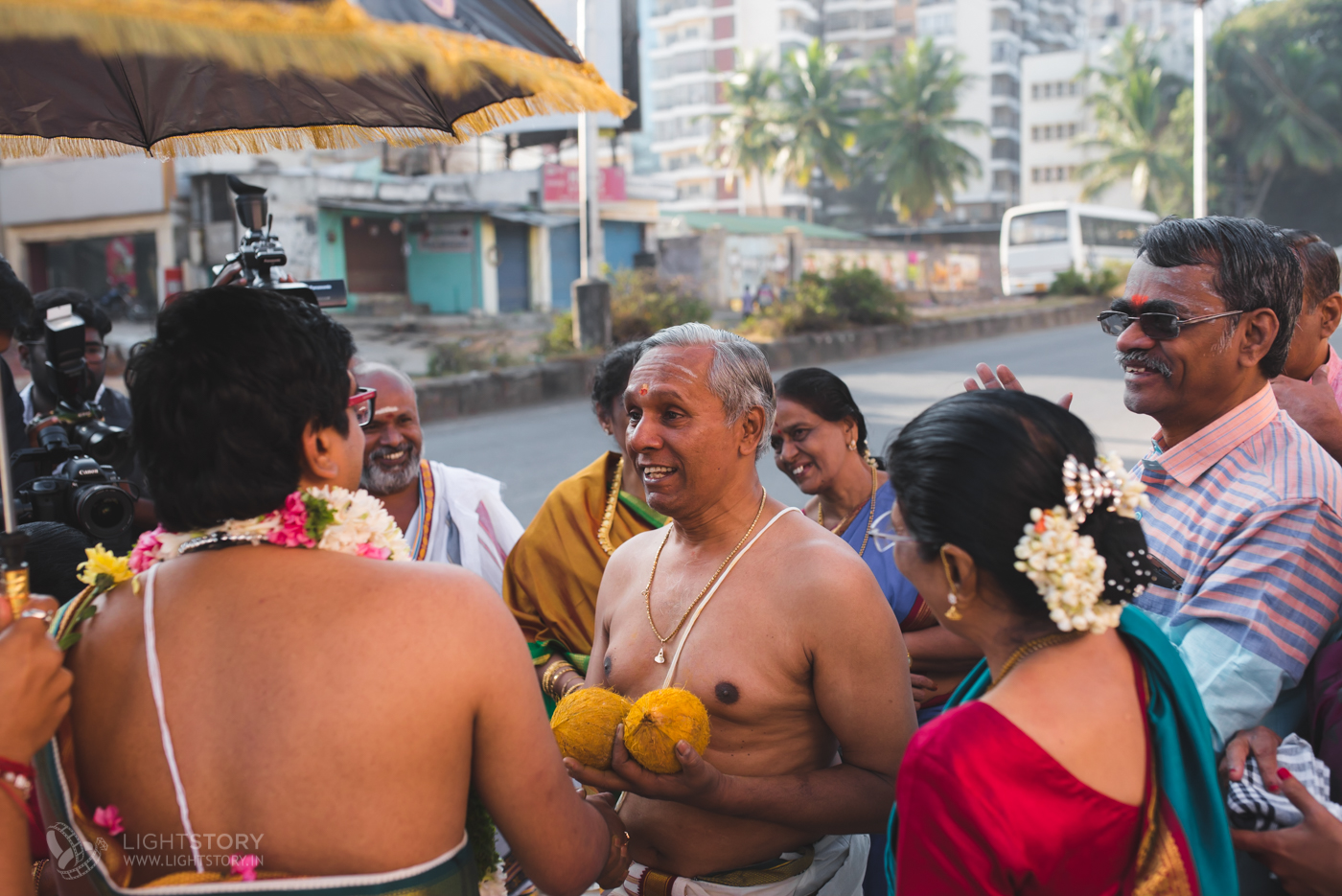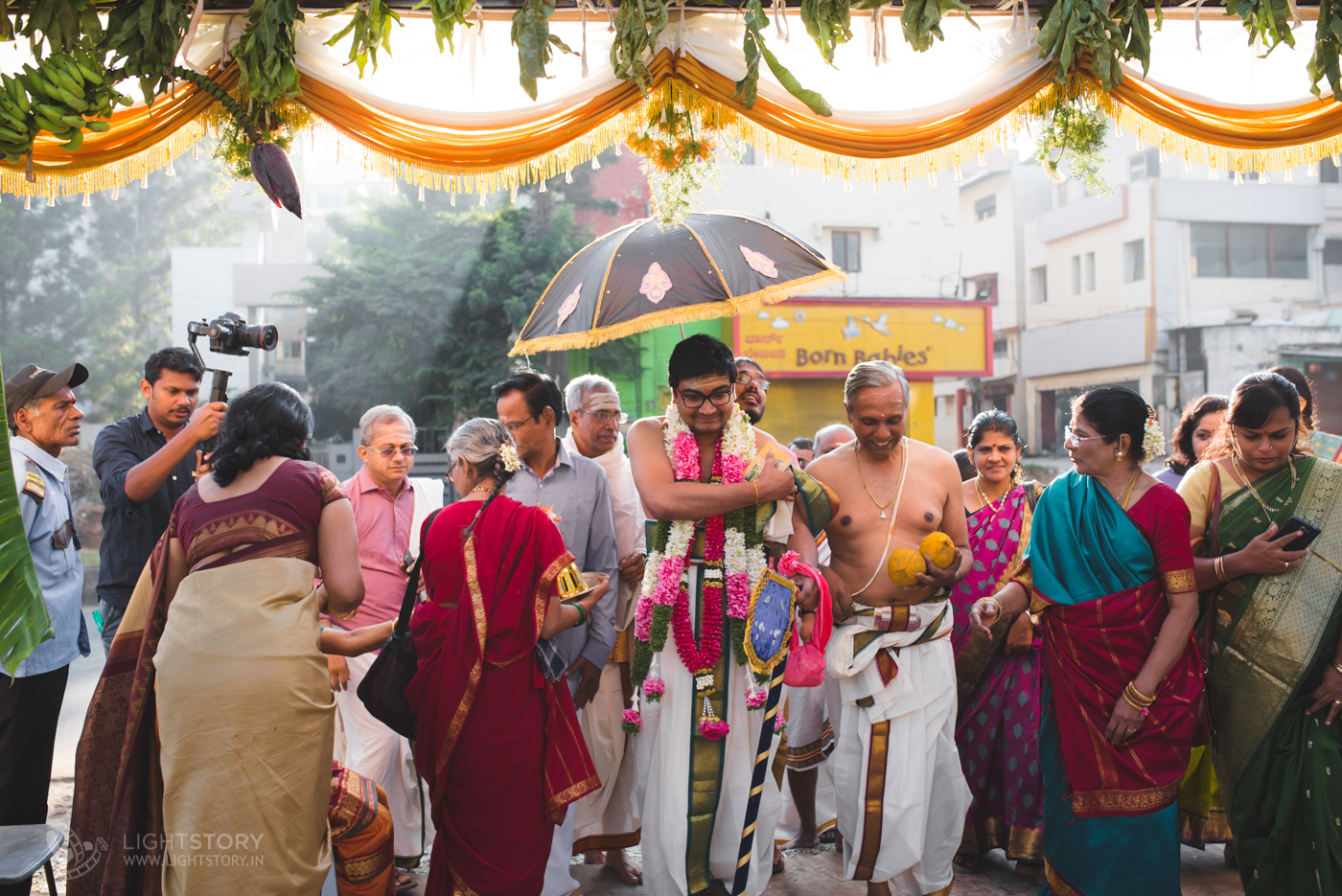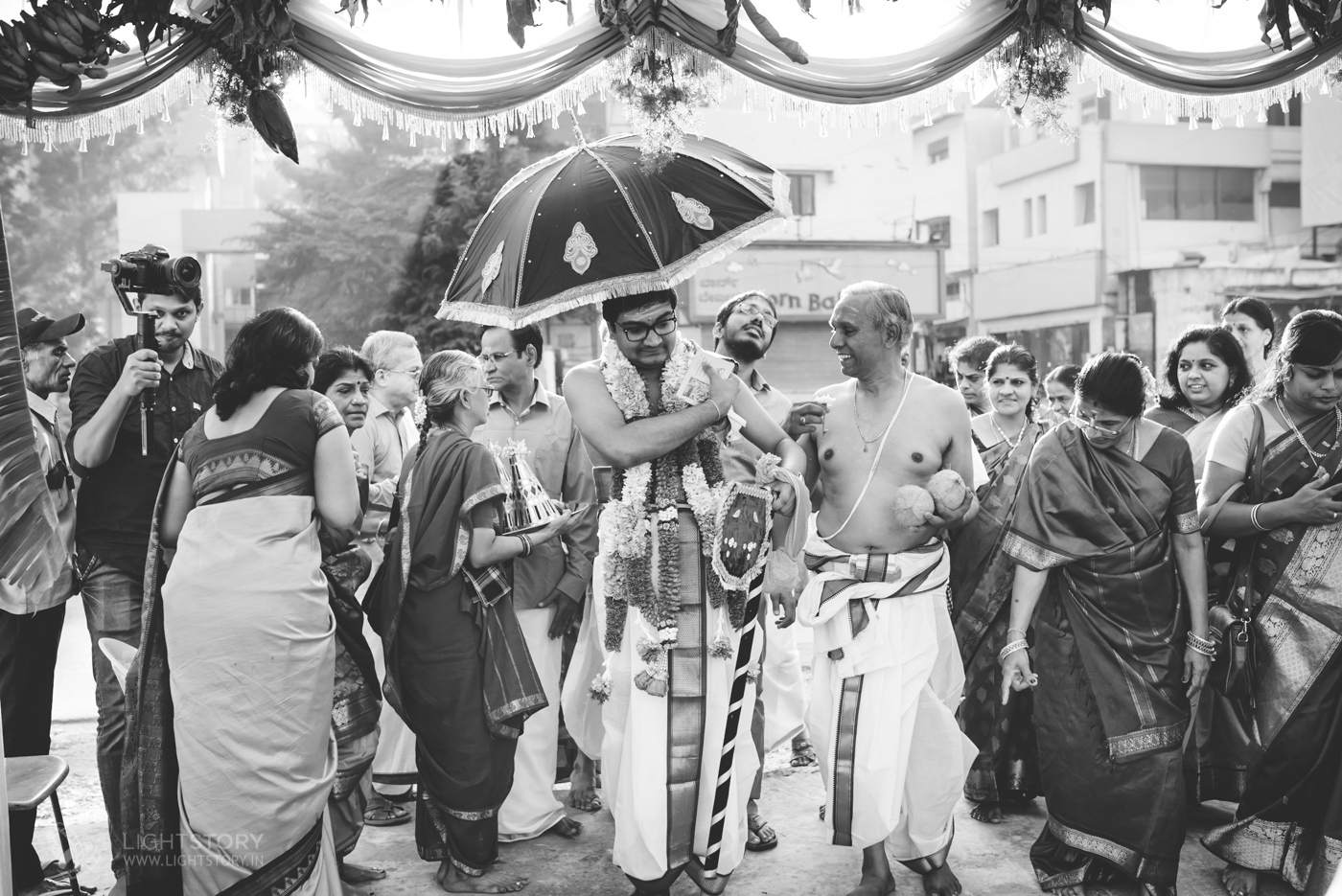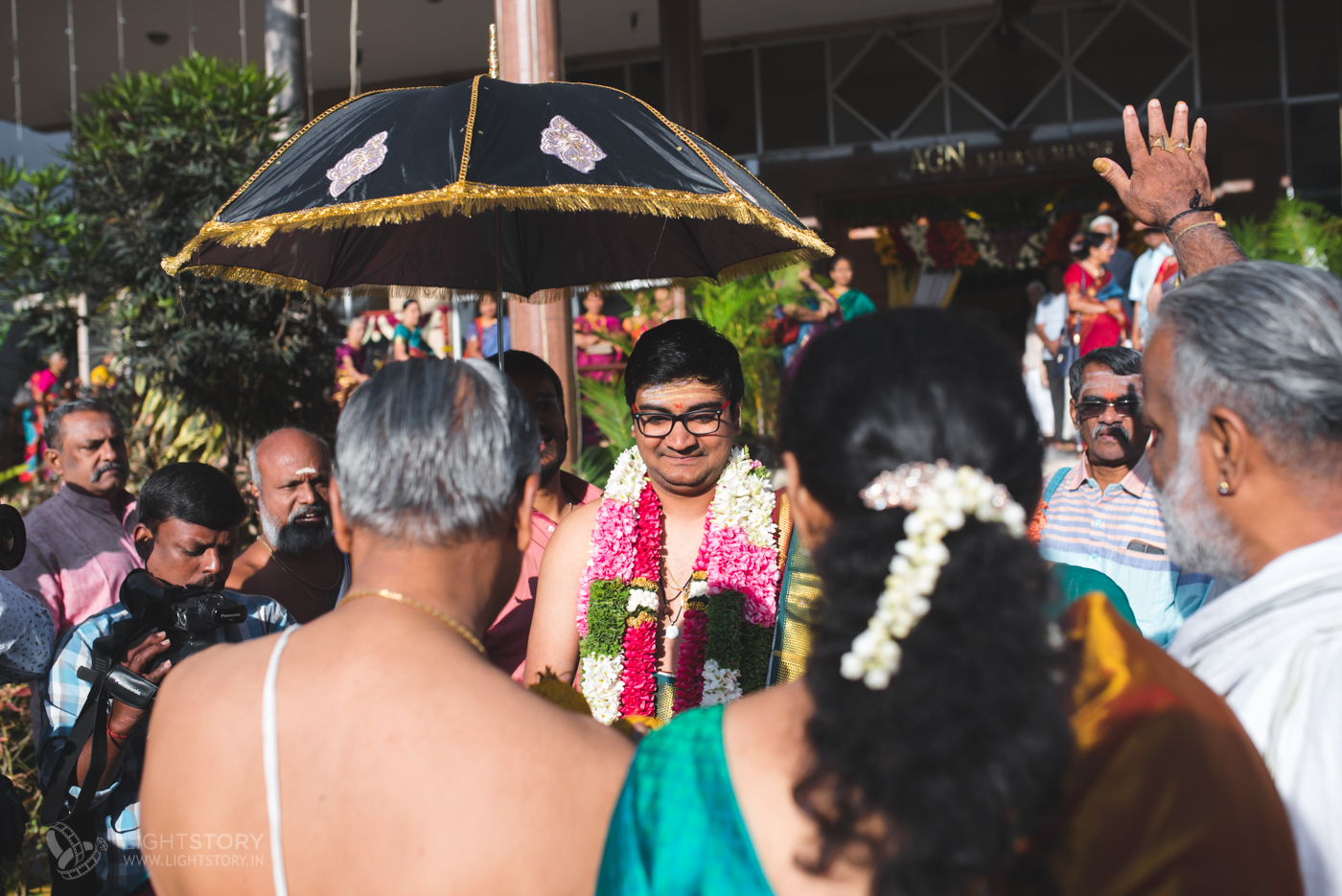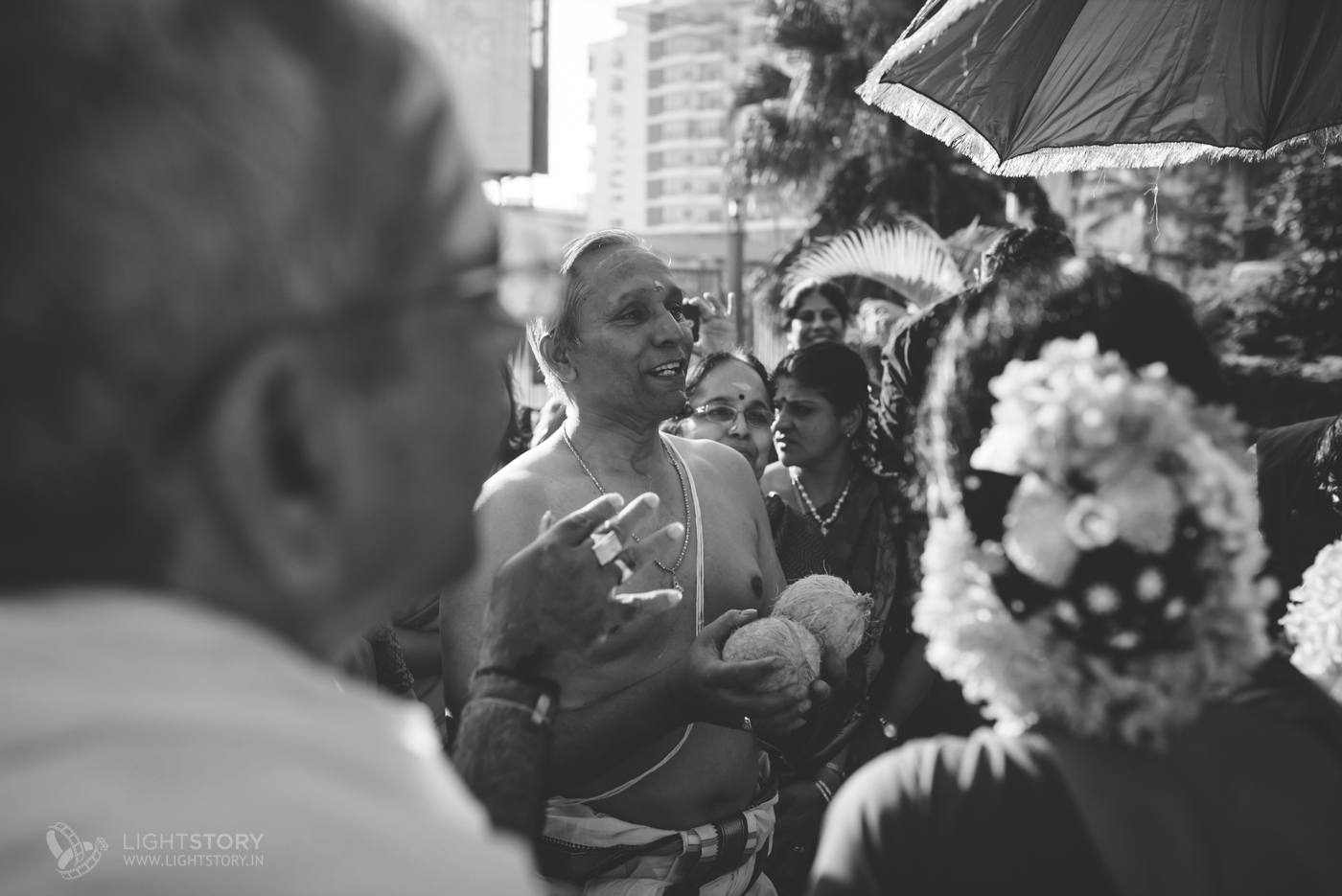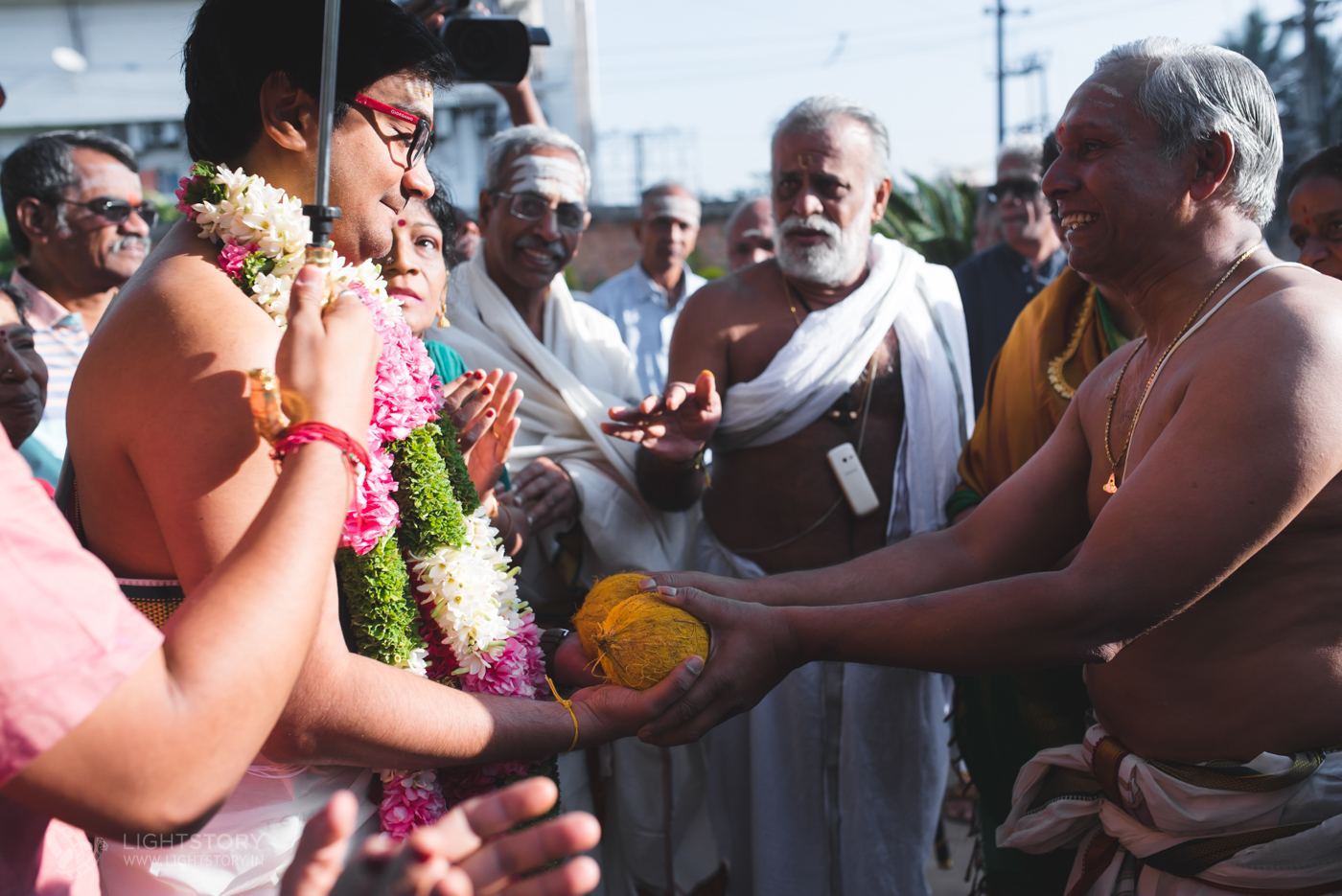 Light Story is a Wedding Photography company documenting and narrating wedding stories since 2010. Based out of Chennai and Coimbatore, Light Story travels to all places around the globe where they can narrate a wedding story. If you are looking to rope us in to be part of your celebration, we are game. Reach out to us, we love to hear your story.